Get your own server, in the cloud
All of our cloud servers come with premium off-server backups from Backoops and full management support
50 GB SSD Space

1 vCPU Core

2 GB RAM

1000 GB Transfer

Backups 3x Day

Management
200 GB SSD Space

2 vCPU Cores

8 GB RAM

1000 GB Transfer

Backups 3x Day

Management
300 GB SSD Space

4 vCPU Cores

16 GB RAM

1000 GB Transfer

Backups 3x Day

Management
600 GB SSD Space

8 vCPU Cores

32 GB RAM

1000 GB Transfer

Backups 3x Day

Management
1 TB SSD Space

16 vCPU Cores

64 GB RAM

1000 GB Transfer

Backups 3x Day

Management
Amazing speed through amazing technology
Our Storpool multi-node, multi-mirror SAN provides us with high performance, highly available and scalable storage without the limitations and costs of a traditional SAN.
Intel® Xeon® processors power our cloud, giving you the power you need to serve your customers quickly and realiably.
Our OpenNebula cloud provides a robust platform for you to build on top of.  With inbuilt server failover you're protected against hardware failures without having to code or monitor anything.
OnApp Edge Accelerator is a quick, easy and included way for you to speedup your websites and applications.  With just a couple of clicks you can reduce site loads times by 50%.
Built-in backups. Restore your server or individual files.
Flexible Restoration
Just a couple of clicks away
Restore your whole server, or a single file in clicks and seconds.  No messing with finding a snapshot, turning it in to a server, starting it, finding the file and copying it over.
As Standard
Yes, it's included for free
We don't charge extra for you to make sure your files and data are safe.  It's all part of the standard service.  Your data is your business after all.
Backup Space

Backups

Backup Retention

Hourly Backups

Daily Backups

Weekly Backups

Monthly Backups

Encryption

Easy Access
1x Space

Backup 3x Day

 

2 Days

7 Days

4 Weeks

3 Months

Encrypted

Easy Access
2x Space

Backup 6x Day

 

7 Days

2 Weeks

6 Weeks

4 Months

Encrypted

Easy Access
3x Space

Backup 12x Day

 

14 Days

4 Weeks

8 Weeks

6 Months

Encrypted

Easy Access
Fully managed virtual servers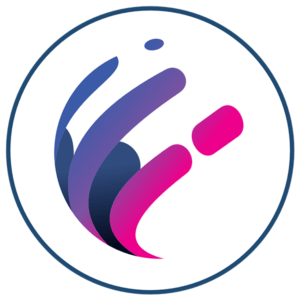 cPanel Solo to manage your site, with cPanel or Plesk upgrades available to further enhance your server.

Managed backups to protect your customer's valuable data. Restore files in seconds.

Full support need something installing? Not sure why some code doesn't work? Call us.
Backoops is a trademark of KDA Web Services Ltd.
AMD and the AMD Arrow Logo, AMD EPYC and combinations thereof are trademarks of Advanced Micro Devices, Inc.  Intel and Xeon are trademarks of Intel Corporation or its subsidiaries.  Microsoft and Windows Server are trademarks of Microsoft Corporation.