Finally,
someone that's on your team
We set out 22 years ago to help people and that hasn't changed, we still want to help all of our customers make their businesses the best they can be.
Working as a part of your team we guarantee that you'll have the best hosting experience possible, or we'll help you move to another provider, that's our promise to you and your customers.
Designed for your growth
Telephone Support

Premium Backups

Climate Positive
Telephone Support

Premium Backups

Climate Positive
Telephone Support

Premium Backups

Climate Positive
Telephone Support

Premium Backups

Climate Positive
Telephone Support

Premium Backups

Climate Positive
What do they all mean?
We work with all-sorts of digital agencies…
We asked some of our customers why they trust us to look after their websites, apps and domains for them, and here's what they had to say…
Reach Studios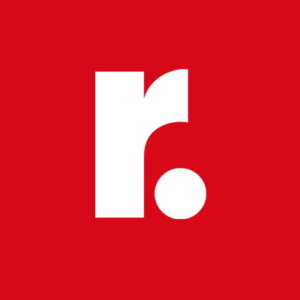 KDAWS have provided us with a great solution that is faster, more reliable and more flexible than previous suppliers who were very reluctant to assist once the server was up and running, becoming "your problem" if anything wasn't right.  The hands on support has been the exact opposite, and is extremely appreciated.
Basker Roberts
Knowing that our hosting provision is truly in the safest hands that we know in this field makes getting on with our actual business of building websites and getting new business so much easier. We can talk to KDA about our plans, they'll always have solutions, and are just so immensely helpful.
Intuitive Internet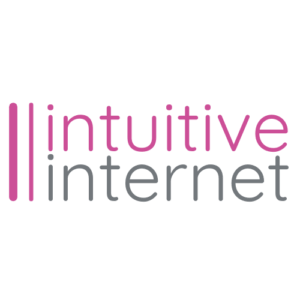 Their customer service and response rate are excellent, the attention to detail in everything they do is second to none and they are a pleasure to work with.  The main advantages are that the annual cost has decreased, whilst the site speeds have increased dramatically.  I'll be continuing to place my clients with them.
WPG Media

My clients have have been over the moon with the speed and reliability of their sites since we migrated in September 2021.  The support team respond extremely quickly and proactively any requests, quickly resolving and ensuring stress is kept to a minimum for me and my clients in the rare instance we have an issue.
We will help your agency…
improve website security & performance

reduce time spent on dealing with issues

become more efficient

save money on your hosting

improve resiliency

consolidate suppliers
…and here's how we'll do it
With our six step plan, we'll guide you and help you develop the perfect hosting for you and your customers.
Talk
A focused talk with one of our hosting guides to get to the bottom of what you really need from your hosting partner.
Audit
We audit your current environment, sites, apps, domains, hosting & servers, costs.
Plan
We'll develop a plan to deliver you the perfect hosting and a trouble free migration.
Review
We sit down and review the plan with you and if any changes are needed, incorporate them.
Implement
We'll implement the plan and get you up and running, hassle free.
Relax
Now you can relax, we're here to help make your life easier.
…and help you manage your
Over 600 extensions
Consolidate and manage all of your domains in a single location, reducing costly mistakes
High Performance
Securely host your customer websites on our high performance hosting, with predictable and affordable monthly billing
Fully Managed
All of our servers are fully-managed and we won't wash our hands of you if it's something out of the ordinary like many providers do
Shared or Private
Make use of our cloud, or have your own private purpose built cloud platform, we can help with both
No Data Loss
Losing data is never fun, we can help you backup your servers, your MS 365/Google Workspace and more
Ultra Reliable
No matter if you need 100s of TB of storage, or ultra high performance with millions of IOPs, we can help
Email & Apps
As a Microsoft Partner we can provide Microsoft 365, including Office and Exchange to you and your customers, and back it up securely
Performance & Security
Got lots of WordPress websites? Not a problem, our tools help you reduce the time you spend keeping sites updated and secure.  Our WordPress hosting is also really fast.
Email & Apps
As a Google Partner we can provide Google Workspace, including Gmail and Google Drive to you and your customers, and back it up securely
working with some of our amazing partners and suppliers


When it comes to our future and climate, carbon neutral just won't do.
That's why we're taking positive actions to reduce our current, past and future impact.
98% of our electricity comes from renewable sources
With our partners at Ecologi we:

Offset home, work and travel CO2 emissions of employees
Calculate what our CO2 emissions would have been, and offset it
Calculate what our CO2 emissions would have been, and plant trees

Over the next 24-36 months we will offset all of our past 20 years of CO2 emissions
The net result?  Instead of contributing to climate change, you're helping fight it and making a difference.