Hosting Your Customers Will Thank You For
NVMe SSD Space

Litespeed Caching

Free Speed Kit

Free SSL

Premium Backups

Website Builder

Climate Positive
NVMe SSD Space

Litespeed Caching

Free Speed Kit

Free SSL

Premium Backups

Wordpress Toolkit

Climate Positive
NVMe SSD Space

Full Management

Plesk or cPanel

Customisable

Premium Backups

Free Setup

Climate Positive
SSD Space

Built in Failover

Edge Accelerator

Root Access

Premium Backups

Dedicated IP

Climate Positive
NVMe SSD Space

Built in Failover

Edge Accelerator

Root Access

Premium Backups

Private Networks

Climate Positive
When it comes to our future and climate, carbon neutral just won't do.
That's why we're taking positive actions to reduce our current, past and future impact.
98% of our electricity comes from renewable sources
With our partners at Ecologi we:

Offset home, work and travel CO2 emissions of employees
Calculate what our CO2 emissions would have been, and offset it
Calculate what our CO2 emissions would have been, and plant trees

Over the next 24-36 months we will offset all of our past 20 years of CO2 emissions
The net result?  Instead of contributing to climate change, you're helping fight it and making a difference.
KDA are really helpful and understand what we require as a business, offering cost effective solutions which do what they say they will. When we moved offices recently they did a fantastic job of sorting us out a resilient connection that was faster and cheaper than our previous setup, and have always been on hand to share their expertise on matters such as scaling our office Wifi to suit a growing organisation with expanding needs.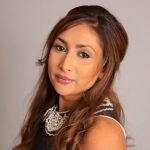 I had problems with my email hosting and so I contacted several companies and was advised that it was quite complicated and suggested that I went back to my current provider to try resolve the issue with them. After going back and forth a client of mine referred me on to KDA, who dealt with the situation there and then, they're professional and friendly to work with. I cannot recommend them highly enough.
KDA have been hosting our portfolio of photography orientated website for nearly 20 years, our flagship site ephotozine.com is hugely popular in the photography community and generates a substantial quantity of traffic which is managed seamlessly by KDA. 

We are a small team who are constantly upgrading our sites, introducing new technologies & general improvements. KDA are always on hand for support, recommendations, advice & solutions, essentially they're an extension to our team and their extensive knowledge is valued extremely highly.
KDA has certainly bettered the reliability of our previous hosts, and the personal service offered by them is excellent and helped us out a lot when the site was being set up.